It's December, which means planning for next year is well underway. If growing your business is a top priority, consider investing in these top products for dentists in 2019. These products will help improve efficiency, enhance care, and support patient satisfaction, all important facets to growing your practice in the coming year.
Upgrade Efficiency with a New Practice Management System
Patient management software is one of the best investments you can make for your practice, but finding the best dental CRM can be a challenge. There are many options available, each with seemingly similar products but different strengths.
Here's our list of the top dental CRMs. These solutions can help both single and multiple-location practices and will help maximize every patient interaction from the front desk to the treatment chair.

Onboard the Power of 3D Printing
Step aside, CAD/CAM, 3D printing is here to stay. This technology was once thought of as a gimmick, but we're predicting extensive growth in 2019. 3D printing offers enhanced aesthetics and can create complex structures that CAD/CAM machines are unable to fabricate. We're particularly excited about the progress in using antibacterial materials for fillings, dentures, and braces.
While CAD/CAM still offers value in dentistry, the future of 3D printing is bright and we're anticipating extensive growth in 2019. Whether you want to invest in a 3D printer for your practice or work with a dental lab to develop products for your patients, this is an advancement you won't want to ignore.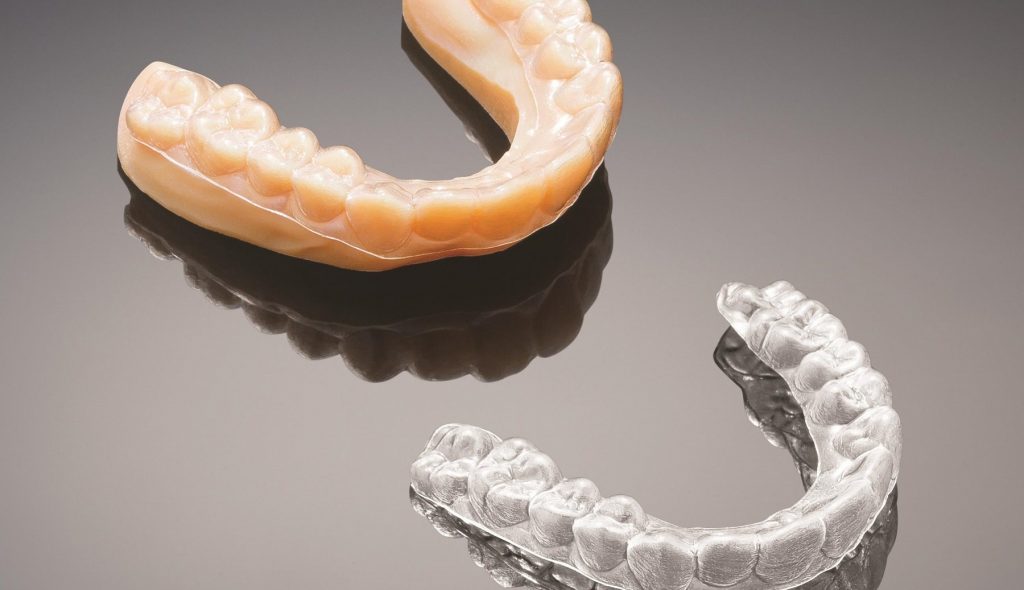 (Image)
Enhance Patient Care with a Digital Scanner
Digital oral scanners have been available since the early 2000s. While there are many pros to purchasing one, dentists are still hesitant for a few reasons. They're expensive, the learning curve can be steep, and the traditional method to take an impression is still relevant.
However, you may want to consider patient care. Many patients have a negative experience with traditional impressions, and they're messy for everyone involved.
If you have yet to invest in a digital scanner, make 2019 your year. Now that the technology has thoroughly developed, prices are competitive, technology has improved, and user experience is at a high we believe it is a great way to improve your practice. We recommend the 3M True Definition intraoral scanner.

Improve Patients' Oral Care with Brilliant! Toothbrushes
As the winner of a 2018 Dental Advisor Preferred Product Award, Brilliant! Toothbrushes help improve patients' oral health. After all, when your patients win, you win. Designed with bristles covering the entire brush head instead of one side, this brush is perfect for those with limited dexterity.
Brilliant! Toothbrushes make an ideal addition to your patient care routine, especially for young patients and those who are mobility impaired.
Let's make your growth goal a reality in 2019 with these strategic top products for dentists. Improving your patient management system will increase efficiency and patient experience, new treatment protocols will improve patient care, and updated take-home products for patients will help make every visit a positive one. What products are you preparing for 2019?
For additional ways to grow your business in 2019, check out Getting Started with Facebook Ads for Dentists.