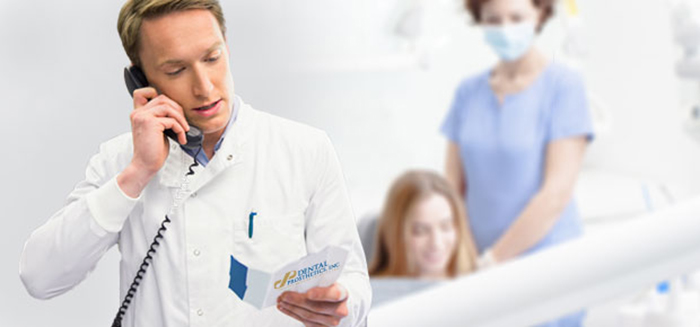 You don't have time to wait for your laboratory to call you back, let alone wonder if it will call you back. We pride ourselves on our doctor support services. Whether it's more convenient to send an email, text or talk on the phone, it's all the same to us. We are here to serve you.  If necessary, we'll send a technician to your practice to ensure every case is a success.
Dental Prosthetics
4545 East Fort Lowell Rd.
Tucson, Arizona 85712
520-722-4484
Contact us or call us at 888-888-8862.