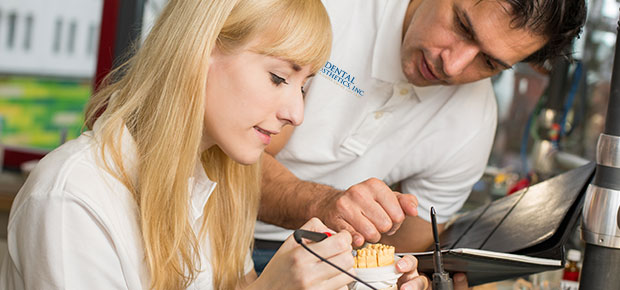 Beyond the Ordinary, Since 1969
Every patient deserves a lifelike restoration.
Esthetics and function remain paramount at Dental Prosthetics. They're so important, in fact, they're the principles that guide every case we handle – and as a Certified Dental studio, every restoration is produced with consistency and precision that guarantees we'll continue to meet our doctors' highest expectations.
Since opening in 1969, we've embraced a culture with one goal in mind: improving your patients' lives. It begins with customer support and consultation to ensure every prescription is the ideal one for your case's budget and anatomy. It continues with our CAD/CAM workflow, which ensures every restoration is fabricated to precision measured in microns, and finishes with chairside services if necessary.