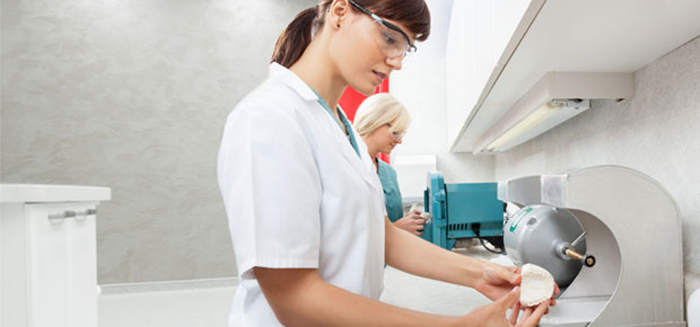 On Target
Our Q+ Standard ensures that every restoration we craft is checked for quality as it's fabricated – not merely right before it ships. This ensures every restoration meets our demanding standards, while providing exactly the fit doctors require.
We follow up every case with a Case Evaluation Survey for our doctors to provide feedback on every restoration. Not only does it ensure quality, but provides information necessary to micro-tune our processes to ensure consistency and superior quality.
If we did not deliver your case exactly as prescribed and you are not completely satisfied with your prosthetic device, please allow us the opportunity to make it right. In the event we cannot, we will provide you with a refund.